Handmade Baby Quilts, Crib Quilts, Cat Quilts and Lap Throws all are Handmade and 100% Cotton.
Handmade Custom Quilts to Your Order.

Need a long lasting quality gift for a loved one? Every Quilt is pre washed, machine pieced and can be Machine Quilted or Hand Quilted. We can Make a Regular Size Quilt, Baby Quilt or a Custom Quilt of Your Choice.
See the About Me Page for more information on the Custom Quilts and Quilt Finishing I can do for you from our smoke and perfume free home, stop into Cindy's Quilt Studio and see where the quilts are made.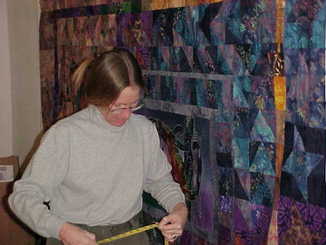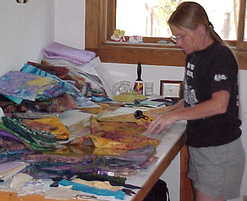 I love to make quilts, it is a labor of love for me.
Established On The Net, In March of 1998
2023 Brings 25 Years On The Net!!!
We take All Major Credit Cards and use
for a Secure Transaction.
All quilts are 100% high quality cotton, this makes for a reliable, machine washable product that will last a life time & more.
Custom HandMade Quilts Keep an Eye on the For Sale Page
Remember We Accept Credit Cards Through PayPal
Custom Quilts, If You Can Dream It - I Can Quilt It!*
*
To See The Hand Made Quilts We Have For Sale Follow This Link.
*
PLEASE NOTE: We Do Not Mass Produce or Drop Ship Quilts